Gardeners rejoice: Popular compost is back on sale
Friday, 24 September 2021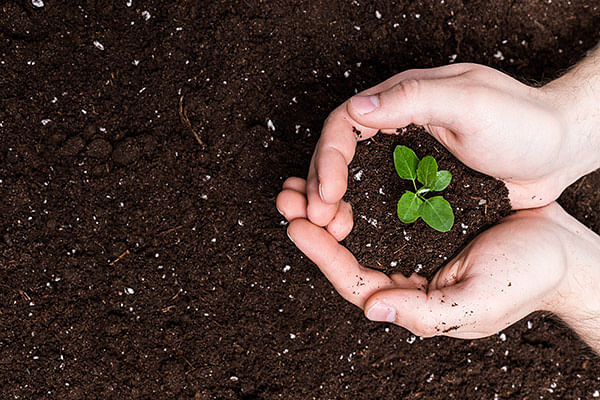 After a two-year break, the popular BIOCycle Compost is again on sale from the Lismore Recycling & Recovery Centre and Nimbin Transfer Station, Lismore City Council's Manager of Commercial Services David Hanna said.
"This is great news for home gardeners and our local agricultural industry," he said.
"Unfortunately, after the 2019 fire at our waste facility, we had to stop producing compost until we could repair the damaged compost pad area. We have now done this work and have made a few other improvements to our processing system to ensure the quality of our certified organic BIOCycle compost is of high standard.
"As the processed materials take time to break down into compost, the quantity available to the public will be limited at first but will increase as more is ready to be bagged up ready for home gardens."
At the Lismore Recycling & Recovery Centre, Councils is closing the loop on our organics recycling, turning the region's food and garden scraps into a nutrient-rich BIOcycle compost for local farms and backyard gardens.
Once the contents from kerbside organics bins are brought to the Recycling & Recovery Centre, the material is stockpiled into rows on the composting pad. Food and garden waste is shredded and then processed on an Aero-sorb system, which pushes air through the material, speeding up the composting process and keeping it in an aerobic state. Heat and micro-organisms assist in the composting and killing off any pathogens and weed seeds.
The composted material is then graded and screened to remove plastics and other inorganic materials, and is tested for quality assurance before being released for sale.
The result is a 10mm BIOcycle compost product which is certified organic (BFA Registered Product 11538AI) and can be purchased via the Lismore & Nimbin Revolve Shops.
The price of a 15kg/20L bag costs is $14. Limited amounts of bulk compost is also available and delivery can be arranged.
The bags will be available for purchase from the Lismore and Nimbin Revolve Shops Friday, 24 September.
The operating hours of the Revolve Shop are Wednesday and Friday 9am to 2pm on Saturday 9am to 1pm. The operating hours of the Nimbin Transfer Station are 8am to 3pm on Tuesdays, Thursdays and Saturdays.
For more information, visit
www.northernriverswaste.com.au
and look under 'Organics & Compost' or phone our Contact Centre on 6625 0500.