Recycling polystyrene given a big boost
Wednesday, 20 October 2021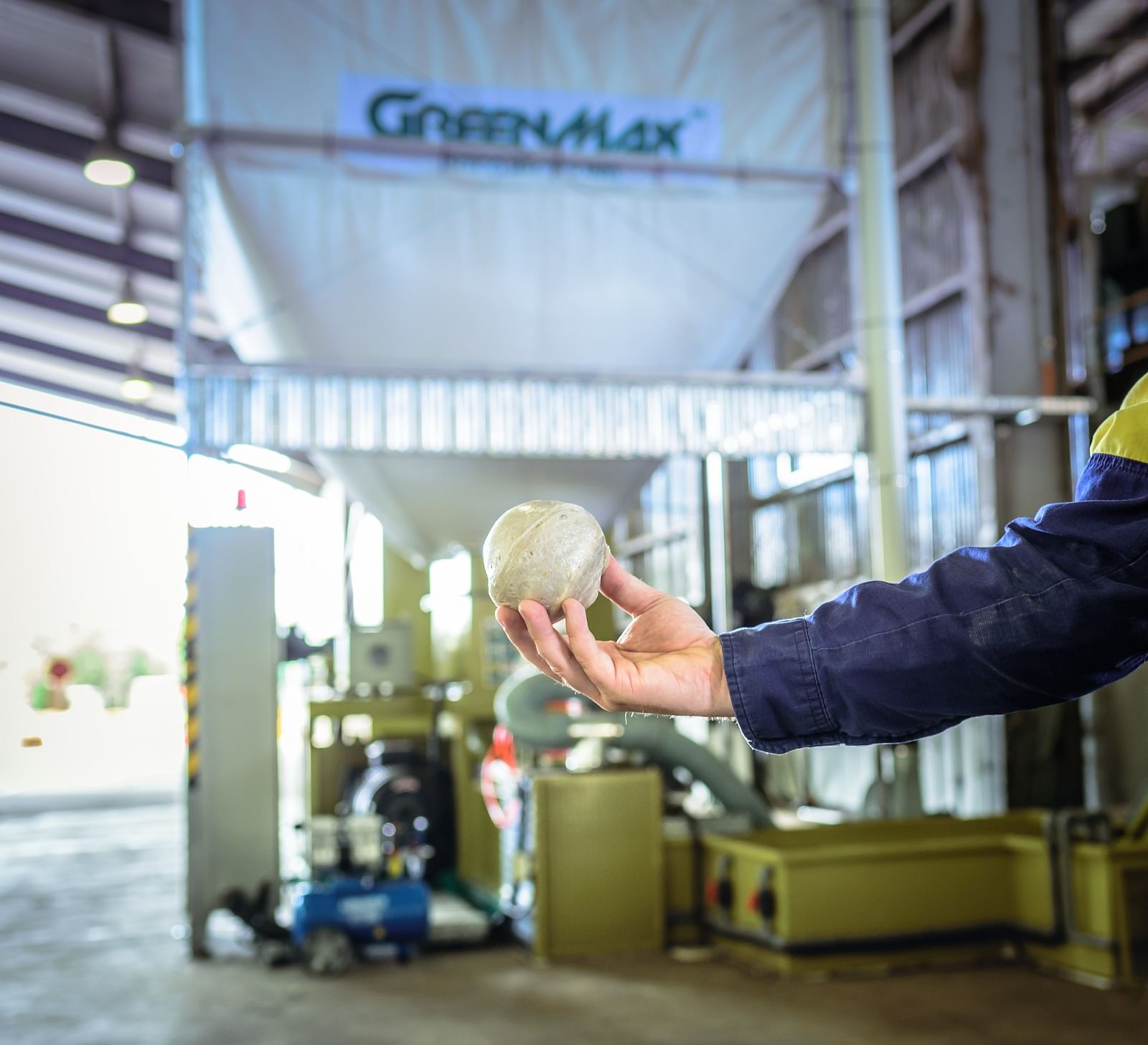 Thanks to funding from the NSW Environment Protection Authority, recycling polystyrene has been given a big boost thanks to a new dedicated polystyrene recycling machine at the Lismore Recycling & Recovery Centre.
Lismore City Council's Commercial Services Business Manager Kevin Trustum said Council has always recycled polystyrene, however, the new machine now increases the capacity.
"In 2009, the NSW EPA Better Waste and Recycling Fund allowed Lismore City Council to be one of the first Council's in Australia to have a dedicated polystyrene recycling machine, and now in 2021 the recent extra funding has upgraded the recycling capacity," he said.
"We already recycle around 30 tonne of polystyrene every year which saves around 550 cubic metres of landfill, and this will only increase the recycling we can deliver."
The new machine can process up to 300 kilograms of polystyrene per hour by crushing and sorting the foam which is then pushed through heating rings that melts and cuts the foam.
The product is then cut into golf ball-sized material and cooled and ready to sell to countries such as Malaysia where it is recycled into items such as photo frames and architrave.
The total cost of the project is $191,000 with a contribution of $131,378 from the NSW Environment Protection Authority, Waste Less, Recycle More initiative, funded from the waste levy.
Residents can recycle polystyrene free of charge by taking the material directly to either the Lismore Recycling & Recovery Centre or at the Nimbin Transfer Centre drop off area.