Waste services re-open after lockdown lifted
Friday, 10 September 2021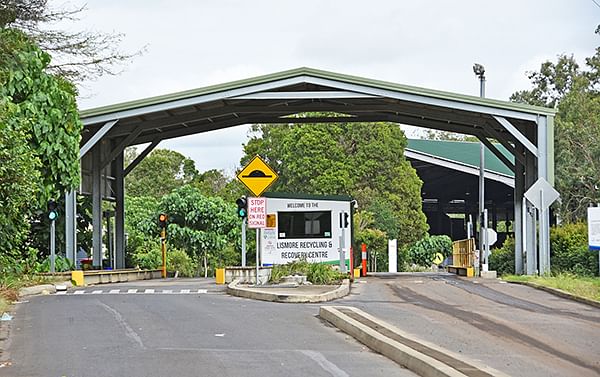 The Recycling & Recovery Facility on Wyrallah Road in East Lismore will re-open to the public on Saturday, 11 September with normal operating times. Online booking forms will no longer be required, however, anyone with an existing booking should still attend as planned. The CDS bulk return facility onsite will also reopen to normal days and hours.
Please note, to attend the facilities, you must followng COVID-safety rules.

This means people entering any Council facility must wear a mask, sign in with a QR code and maintain social distancing at all times. To ensure the safety of the community and staff, anyone not adhering to these guidelines will not be permitted to enter Council facilities.
We ask the community to be patient upon this facility re-opening as we expect many people dropping off waste and we must ensure social distancing is maintained, that's one person per 4 square metres indoors and one person per 2 square metres outdoors.
The Nimbin Transfer Station will also re-open next week with normal operating days and hours from Saturday, 11 September. Bookings are no longer required.
We are also hoping to re-open the Lismore Revolve Shop soon, but we first need to ensure we can maintain social distancing. We will inform the community of its opening date when it is confirmed.