Waste strategy will bring circular economy to Lismore and villages
Tuesday, 16 November 2021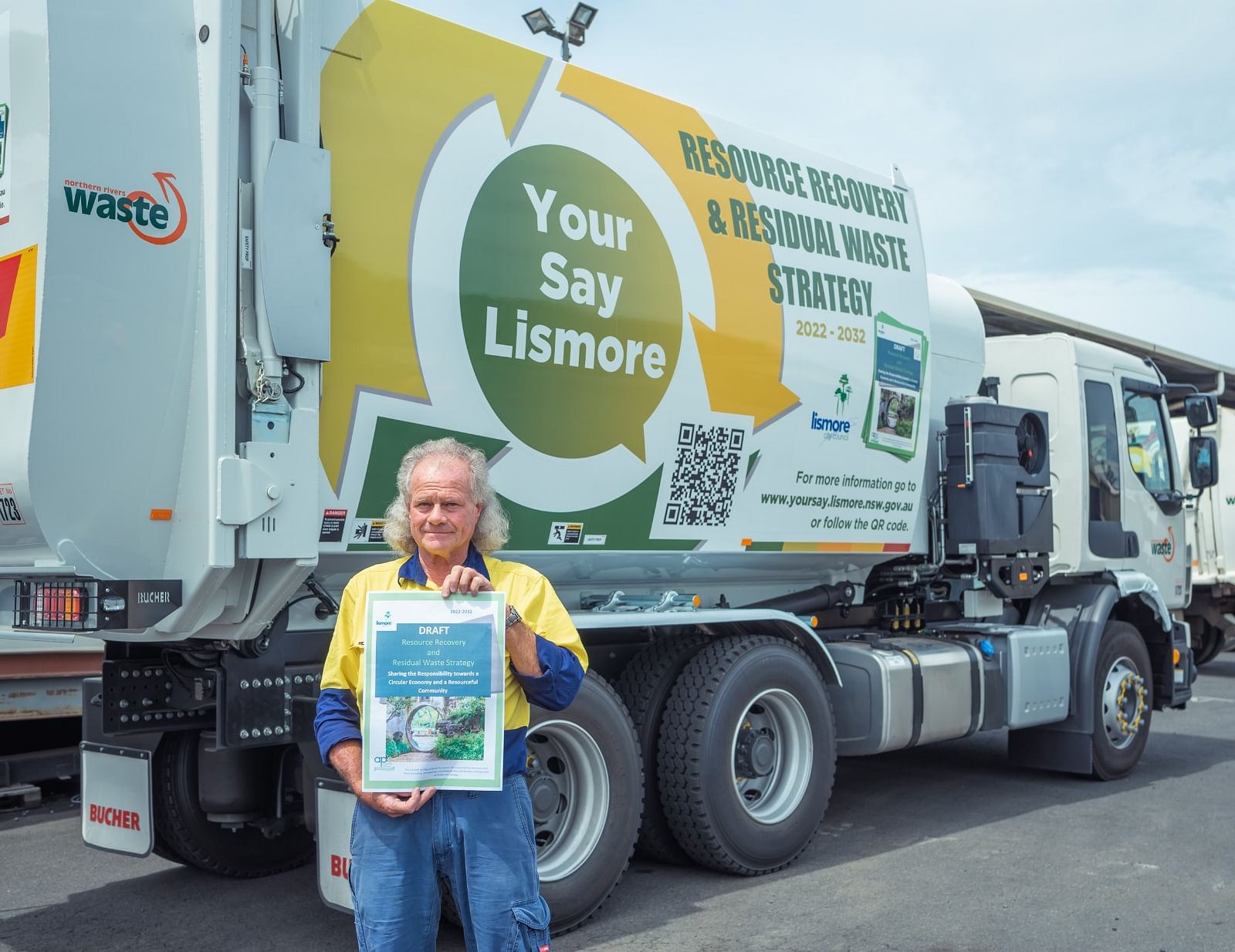 Lismore City Council has put its Draft Lismore Resource Recovery and Residual Waste Strategy 2022 to 2032 on public exhibition, coinciding with National Recycling Week that aims to improve the community's knowledge about recycling.
The strategy was endorsed by Council at its November Ordinary Meeting and is based on consultation with the community and local businesses, and is aligned with the new NSW Waste and Sustainable Materials Strategy.
The 10-year strategy will see Lismore and its villages move beyond management of waste and towards a circular economy approach.
Lismore City Council Business Manager of Commercial Services, Kevin Trustum, said the transition to circular economy will improve our sustainability and our local economy.
"A circular economy values keeping products and materials in use for as long as possible through cutting-edge recycling technology. This will bring major economic benefits, contribute to innovation, growth and job creation," he said.
"With resources becoming more finite, the community's desire for sustainability, the need for economic growth and addressing climate change, it is the time to make a shift in consciousness and behaviour and move towards a circular economy."
The strategy includes four key initiatives which are to transition to a circular economy; build a Community Circular Economy Hub in Lismore with strong links to the villages; build a new regional Materials Recovery Facility with modern technology to support a growing regional population and create redundancy in the recycling system; and lastly to establish a Circular Economy Precinct at the Lismore Recycling & Recovery Facility that will process waste products back into materials that can be reused locally.
Mr Trustum said Council would promote the shift to a Circular Economy, in part, by promoting it on its new collection truck.
"With the strategy going on Public Exhibition to allow residents to provide comments, the new collection truck will help point residents to our website where they make a submission," he said.
"Make sure you keep a look out for it as it collects your bins throughout our LGA."
The draft Lismore Resource Recovery and Residual Waste Strategy 2022 to 2032 is on public exhibition until Monday, 31 January 2022. Residents can provide comments at Council's Community Engagement Hub at
www.yoursay.lismore.nsw.gov.au
.